COMPANY > DIRECTION
MAS VIDÉO FILM PRODUCTIONS is the result of many years of collaboration and complicity between its cofounders, artisans and creators: Mario Calvé and Anne-Marie Turcotte.
Together and individually, they have produced and directed documents of social nature and art films.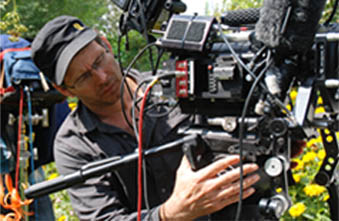 MARIO CALVÉ is a director of photography, director, scriptwriter and producer.
He has been working in independent video production and in television for over fifteen years.
Besides MAS Vidéo Film's productions, he has and to this day still is participating to many productions as director and director of photography for the count of other companies such as: unique and documentary series, show recoings, magazines and fictions.
ANNE-MARIE TURCOTTE is a scriptwriter, director, editor and producer.
After completing her studies in communications and visual arts, she at first explores the multimedia to finally dedicate herself essentially to editing and directing.
She collaborates to several projects such as, independent films and television documents for the count of MAS Vidéo Film and other various production companies.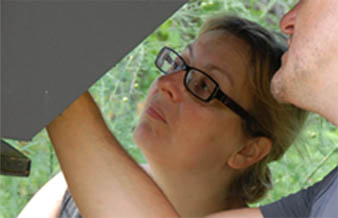 © MAS Vidéo Film inc.